ABOUT US
SecureWais is a specialist security company established in South Africa in 1989.
The Integrated Security Specialists
Nothing offers clients greater security and control than an integrated solution. At SecureWais that is our speciality: designing, installing and supporting integrated security solutions to high profile clients.
Around the clock, around the world, we provide solutions that bring together the latest advances in all critical security areas. These include: Biometric Systems, Entrance & Access Control, Intruder Alarms, Remote Monitoring and CCTV.
More than twenty years of bespoke solutions
We are one of only a handful of security providers with our own Computer Software and IT division. That means – on any project – enhanced capability, responsiveness, security, costings and efficiency.
Our roots are in South Africa. There we provided complete turnkey installations for many major corporations, including BP. In 1994 we established our UK operation in North London. What has remained firmly in place are our Core Values.
Expected standards. Unexpected choices and support.
Some things you would expect. All our new installations and maintenance works comply with current British Standards and NSI standards… and carry a minimum 12 month warranty on parts and labour.
How we work with you depends on your needs. We have various Maintenance & Servicing options and offer 24/7 access to our on-call engineers. We can also offer both on-site or remote maintenance and monitoring of all systems as required.
Some things you do not expect – such as the expertise and responsiveness of our engineer teams. To our clients anywhere in the City and West End of London we can guarantee an on-site response within four hours.
Today we are proud to be responsible for the security requirements of our clients' property portfolios valued in excess of £12 billion, in 18 worldwide jurisdictions.
Integrity
We are rigid and uncompromising in our honesty and we will always endeavour to inspire trust by assessing every situation fully and transparently, by matching our assessments with our actions, and by taking responsibility for those actions.
Value Creation
Our value proposition will always favour our clients. Value should be obvious and meet the objectives of our clients and satisfy their requirements.
Global View
We will use our knowledge and relationships that have been developed in jurisdictions all over the world to deliver leveraged solutions to our clients, no matter where in the world they are. We will always strive to deliver exceptional solutions and service.
Respect for people
We value our differences and respect the unique contributions that these differences allow us to make. We strive for an open, honest and trusting environment which allows us to attract and retain the best people. Our people enjoy being challenged and demonstrate a "can-do" attitude. We collaborate and are mutually supportive.
Guardianship
We cherish our responsibilities as guardians of our Company. We will endeavour to build a stronger and better Company, protect our Brand and meet our commitments whilst acting with an owner mentality.
12 MONTH WARRANTY
on parts and labour with all NEW installations.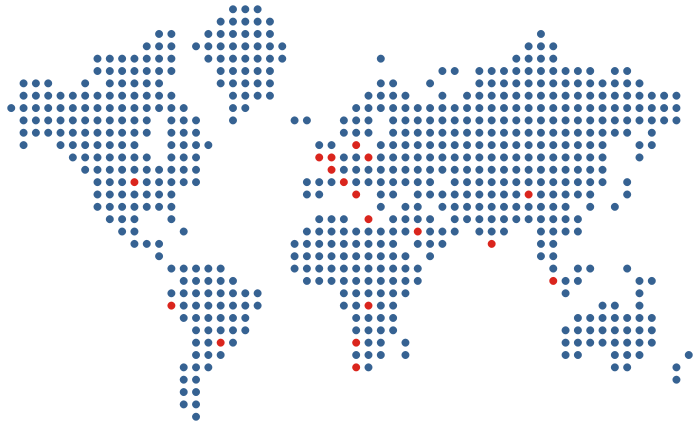 Responsible for the security arrangements relating to a property portfolio valued at over £12 billion in 18 countries worldwide.
We guarantee a 4 hour response time in the City and West End of London.
We develop practical solutions which result in significant time and cost savings for our clients.
Would you like to discuss a security solution for your business?